Which hose for gas extraction during welding?
Added: 9. 9. 2021 07:50:37 Views count: 354
09 September 2021
In this section, we will talk about the advantages and disadvantages, properties and other information about suction hoses for welding gases, where it is appropriate to use a suction hose with higher temperature resistance and for what reason.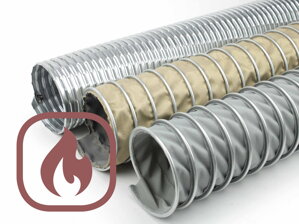 Today is associated with occupational safety and health of employees. Of course, this also applies to ensuring suitable welding conditions, where gases are produced that can be harmful to health. For these purposes, we manufacture hoses for the extraction of gases generated during welding.
What features do customers demand from suction hoses?
First of all, it is the resistance to welding gases and at the same time sufficient flexibility due to the manipulation of the arm that holds the hose. A high requirement is the high temperature resistance of the hose. This required property is often unnecessary, because when the hose is sucked out, the air itself also sucks in, which cools the gases to normal temperatures, so the need for high temperature resistance is often unnecessary.
A feature that is not unnecessary is resistance to sparks generated during welding. For this reason, the hose material should withstand such work to some extent. It is not possible to exactly recommend a given type of hose for all applications, it is quite individual. So let's divide the basic types:
1. The basic hose used for this purpose is the Lutniovinyl Foil hose. These hoses are often used for extraction, are flexible, suitable for welding gases and are affordable. The minus of these hoses is their lower resistance to sparks.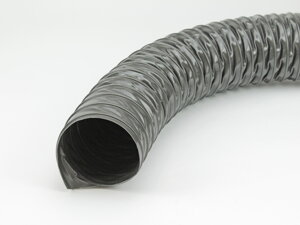 2. A better variant are hoses Klin Fiberglass B. The wall is made of double glass fabric, which can withstand temperatures up to 400°C and at the same time cope with sparks.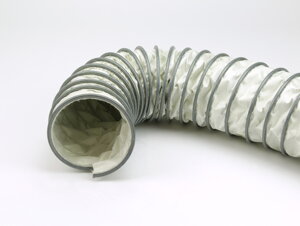 3. The best solution is Klin Hi-Temperature C hoses, which can withstand temperatures up to 500°C. The wall of the hose is made of glass cloth and the inside of the hose is equipped with a stainless steel mesh. Thanks to it, the suction hose does not burn through and is therefore the most suitable variant for suctioning gases during welding. The disadvantage of these hoses is their high price.